Patient Plus℠
At Patient Care America, we put the patient in the center of all we do. To facilitate this, we developed the Patient Plus℠ program, which allows the patient engagement in their care. Through educational tools, games, and activities, patients are able to comprehend and comply with their nutritional treatment plan and reach their nutritional goals.

There are several ways that Patient Care America engages the patient in their Patient Plus℠ program. Through Patient Appreciation Days, patients are engaged in an entertaining way with dialysis bingo games, a visit with our company mascot "Albi the Alligator", or a taste test of oral nutritional supplements. More than likely during a Patient Appreciation Day patients will listen to music, take fun theme pictures, and share a laugh or two!
The Patient Plus℠ program also provides fun educational tools for renal dietitians to use with their patients, such as crossword puzzles on nutritional sources. Our company mascot "Albi the Alligator" provides both renal dietitians and patients' friendly tips, kidney friendly recipes, and updates on current events in the dialysis community through our website, Facebook page, e-Newsletters, and live at Patient Appreciation Days and trade shows.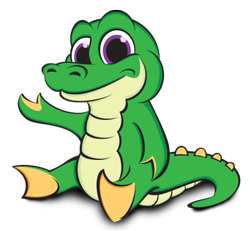 NutriPlan 7℠ Oral Protein Jumpstart
Like our name implies, Patient Care America truly cares for our patients. Because malnourished patients require time to replenish their amino acids and nutrients to a healthy level
NutriTrak℠
Patient Care America in partnership with clinical laboratories have designed the NutriTrak℠ program to assist renal dietitians in their assessment of their patient's renal nutritional therapy.
Clinical Support
Each account at Patient Care America has its own Patient Care Team. The Patient Care Team consists of the account's NutriRite™ Specialist, their Patient Care Intake Coordinator, our Nursing staff, our Licensed Pharmacists, and our Warehouse team.