Patient Care America Has Expanded
our Oral Nutrition Supplement Program
for our IDPN and IPN Patients
Like our name implies, Patient Care America truly cares for our patients. Because malnourished patients require time to replenish their protein status and improve nutrient balance to a healthy level, we designed our NutriPlan+℠ Renal Supplement Programs to provide NutriRite® patients with an additional oral protein boost so they start feeling better sooner.
Patients who sign up for one of the NutriPlan+℠ programs can choose from a variety of oral protein bars or liquid supplements to receive each week for 120 days in addition to a bottle of NutriRite Dialyvite 800 Multi-Vitamins during their IDPN or IPN therapy. We now also offer a plant-based program which includes two cases of organic, renal support formula.
For more information about our programs,
please contact us 866-348-0441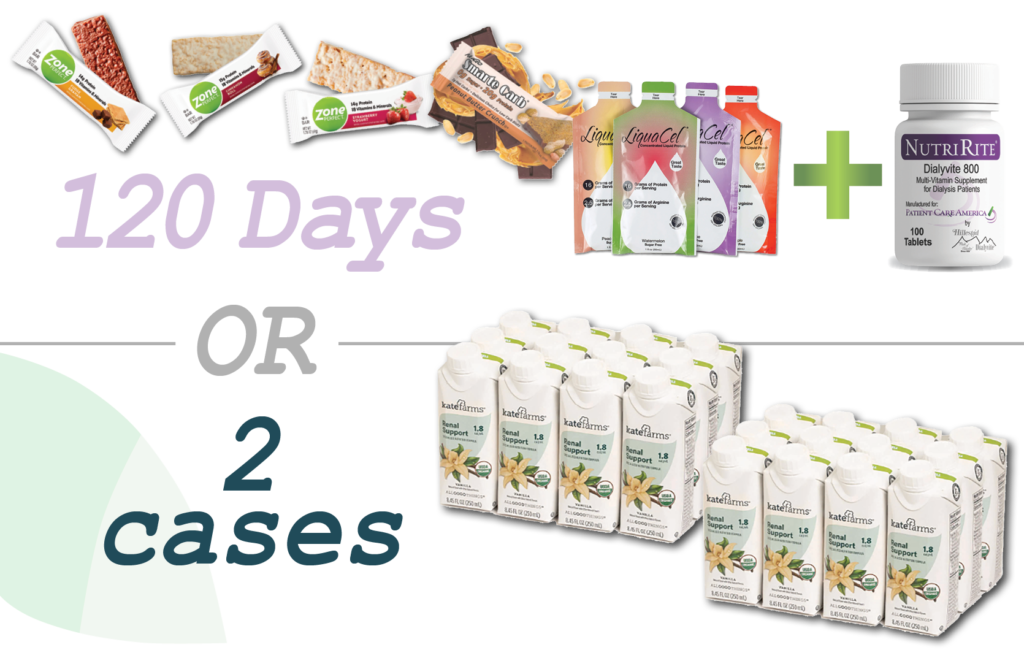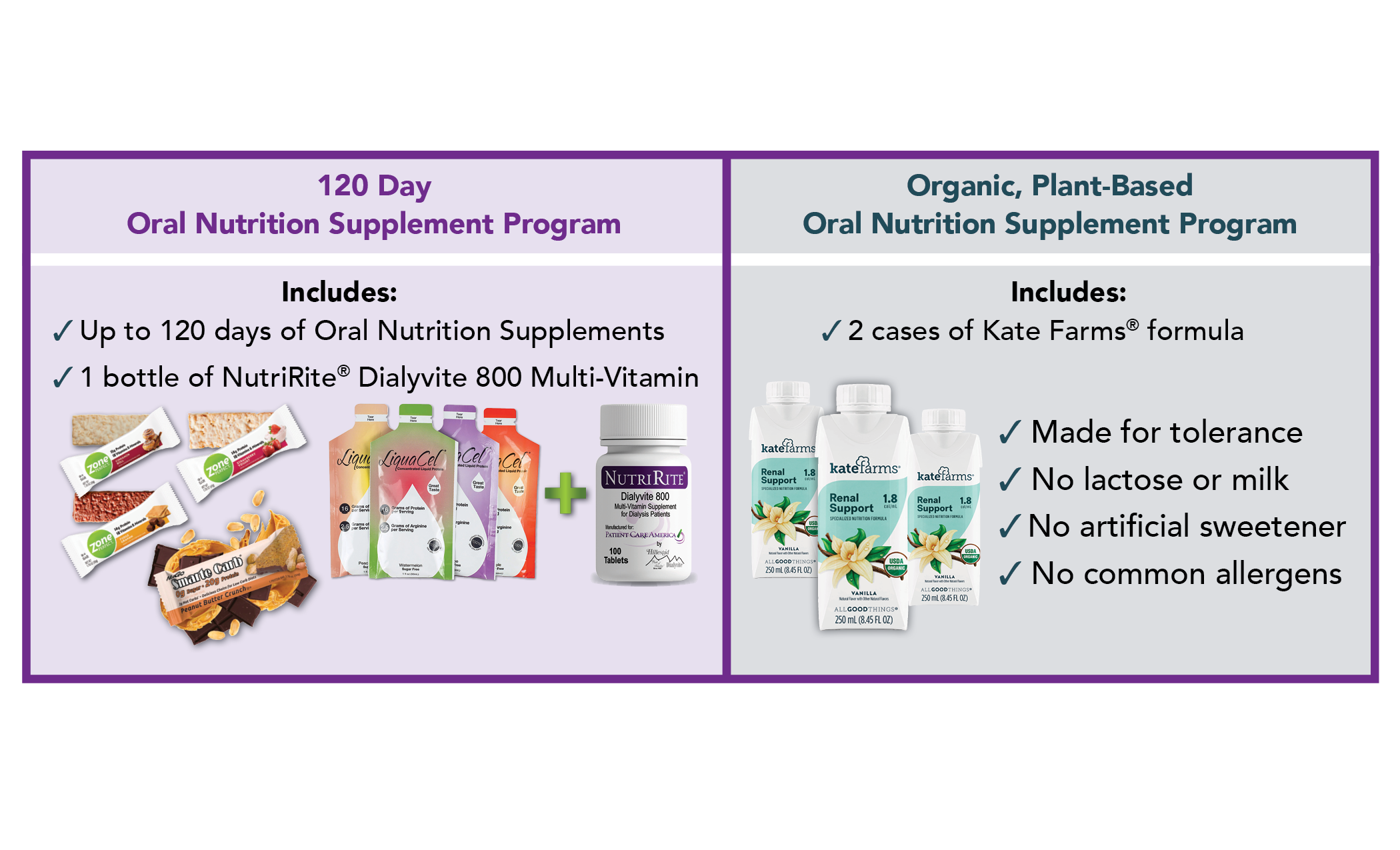 Getting Your Patient Started on any one of our programs is EASY
✅  Agree to the NutriPlan+℠ program on the IDPN/IPN referral form.
✅  Choose the program the patient would like to receive.
✅  Inform the patient of delivery method.
Visit our Clinician Portal for our
Oral Nutrition Supplement Handout
and More Clinician and Patient Tools