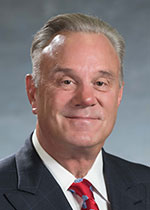 Patrick S. Smith
President and Chief Executive Officer
Patrick possesses over three decades of experience identifying and implementing realistic solutions for complicated medical problems. Having dedicated his life to improving the overall health of patients, he has spearheaded a variety of initiatives to meet unique patient needs including drug development, specialty pharmaceuticals, and renal nutrition therapy. As an experienced collaborator, Patrick skillfully brings together all the moving pieces to ensure that a medical solution is successful for the patient. Through his well-respected reputation in the industry and record of measurable results, he ensures coordination between insurance providers, physicians, and the patients themselves.
A compassionate philanthropist and entrepreneur, Patrick established and chaired a charitable trust in Florida for over twenty years that contributed generously to the education needs of his community.
Patrick graduated from John Carroll University and has received numerous awards for his entrepreneurial accomplishments including an Honorary Doctorate from New York Medical College and the Ernst & Young Entrepreneur of the Year Award. Patrick and his wife Jane have six children and six grandchildren. His interests include philanthropy, playing golf, and fishing.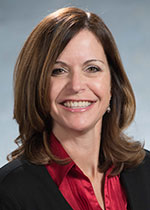 Teresa Flynn
Vice President of Finance and Chief Financial Officer
Teresa has more than 28 years cumulative work experience entirely in healthcare accounting. She began her career at Ernst & Young, auditing healthcare engagements for 5 years and has worked for 7 years in hospital accounting settings in both Orlando and Gainesville, including Columbia Park Medical Center and Orlando Regional Healthcare System. Previous to joining Patient Care America, Teresa worked for 14 years in a Specialty Compounding Pharmacy in Maitland, specializing in Sterile & Non-Sterile compounds.
Teresa has a Bachelor's of Science in Accounting from the University of Florida. She is the mother of 4 children, all who are Gators, as well. Teresa loves red wine, fine dining and traveling.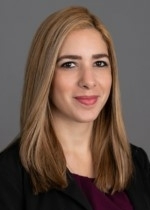 Indira Seoane
Vice President, Administration
Indira has over 15 years of diverse Human Resources experience in the for-profit and non-profit sectors. She oversees all functions of Human Resources, Corporate Compliance, Quality and Performance Improvement for Patient Care America. She joined the team in 2014 and has worked with large Fortune 100 health care organizations in various stages of their business cycles.
Indira's ability to strengthen the link between people and strategy, as well as manage, motivate and retain talent, is invaluable as PCA continues to develop human resources services and the administrative infrastructure necessary to support the long-term success of the company. She holds a BS in Business Administration with a specialization in Legal Studies and is an active member of the Society of Human Resources Management (SHRM). She has a passion for traveling and enjoys spending quality time with her family.