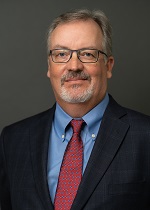 Philip J. Keough IV
President and Chief Executive Officer
Phil's extensive background in the pharmacy industry brings over 30 years of patient care experience and numerous leadership positions, spearheading many industry leading initiatives and organizations.
In his role as President and CEO of Patient Care America, Phil leads the overall company strategy and direction. Focusing on patient wellbeing, he strives to set standards for the highest quality and care to achieve optimal therapeutic outcomes. Phil has a proven track record of building high performing teams that deliver exceptional results. Prior to joining PCA, he has led pharmacy businesses from small to medium-sized privately held companies and has also overseen multibillion-dollar pharmacy operations for some of the leading pharmacy chains in the United States. His ability to bring together stakeholders and partners to create innovative and profitable business opportunities has been at the core of his success.
Phil is a proud graduate of Auburn University where he earned his Pharmacy degree. He honorably served in the U.S. Army Reserve. His interests include spending quality time with his family as well as traveling, golf, reading and sports.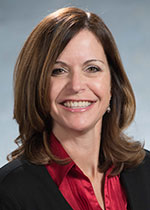 Teresa Flynn
Vice President of Finance and Chief Financial Officer
Teresa has over 30 years cumulative work experience entirely in healthcare finance and accounting. She began her career at Ernst & Young, auditing healthcare engagements, including the AdventHealth corporation annual audit, and has worked in other healthcare corporate offices in both Orlando and Gainesville, including Columbia Park Healthcare System, Orlando Regional Healthcare System and AvMed health plan. Previous to joining Patient Care America in 2015, Teresa worked for 14 years as a CFO in a Specialty Compounding Pharmacy in Maitland, Florida, which specialized in Sterile and Non-Sterile compounds.
Teresa earned a Bachelor of Science degree in Accounting from the University of Florida and completed Masters Accounting classes at the University of Central Florida. She is the mother of four children, all who are Gators, three step children and seven grandchildren as well. Teresa loves red wine, enjoys golf and living by the beach.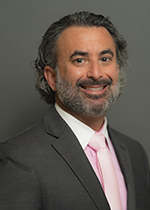 Andy Helfan
Chief Revenue Officer
Andy Helfan is a visionary leader with over 20 years of experience in pharmacy including specialty pharmacy, home infusion, ESRD and transplant. As Chief Revenue Officer he is responsible for all revenue generating activities within the organization including sales, marketing, and business development.
Highly recognized within the industry, Andy began his career at I.V. & Pulmonary Prescription Providers as Vice President of Sales and Operations. He then transitioned to DaVita Rx dedicating years of service in business development and operational roles. Most recently, Andy was the founder of US Renal Care Pharmacy where he served as Vice President and General Manager prior to joining Patient Care America.
Andy holds a Bachelor's of Science degree in Sociology from Florida State University. He is passionate about patient care and has served on several boards, including president of the National Kidney Foundation of Florida, among others.
Andy is a father of three daughters and loves spending family time on his boat fishing, exploring and relaxing.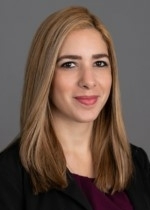 Indira Seoane
Vice President, Administration
Indira has over 15 years of diverse Human Resources experience in the for-profit and non-profit sectors. She oversees all functions of Human Resources, Corporate Compliance, Quality and Performance Improvement for Patient Care America. She joined the team in 2014 and has worked with large Fortune 100 health care organizations in various stages of their business cycles.
Indira's ability to strengthen the link between people and strategy, as well as manage, motivate and retain talent, is invaluable as Patient Care America continues to develop human resources services and the administrative infrastructure necessary to support the long-term success of the company. She holds a Bachelor's of Science in Business Administration with a specialization in Legal Studies and is an active member of the Society of Human Resources Management (SHRM). She has a passion for traveling and enjoys spending quality time with her family.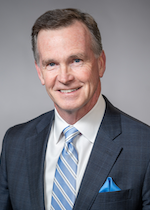 Bob Gallagher
Regional Vice President of Nutrition Therapy
Bob's 29 years of medical sales and sales management experience runs the gamut from large companies (J&J, Medtronic, ZOLL), to mid-size and startup companies. Regardless of the industry or medical discipline, Bob has found that the keys to success are facilitating a culture of trust, integrity, and passion for their mission with his teams, which ultimately results in delivering value to the customer. Since he started in his current role in 2018, Bob has found that those truths still hold, leading first the Northeast and now the PAC region at Patient Care America.
Bob has a Bachelor's of Science in Business Administration from Frostburg State University, where he also played Varsity Basketball. He is a proud father of five children with his wife Vivian. For fun, Bob enjoys coaching baseball, playing softball, and entertaining his border collie Sophie, who never tires of playing catch.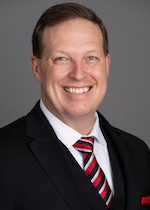 Rob Meadows
Regional Vice President of Nutrition Therapy
Rob is a registered and licensed dietitian with 20 years of renal experience. His knowledge of the industry stems from his many roles including dialysis center facility administrator, dialysis center dietitian, sales representative, sales manager and regional director. Rob has been with Patient care America for 6 years and has led the south to success through his leadership, vision, and passion for sales. He has built a successful team comprised of dialysis experts who share his desire for patient care.
Rob has a Bachelor's of Science in Dietetics from Georgia Southern University and an MBA in Healthcare Management from Brenau University. He is a father of 2 children and has been married to his amazing wife for 21 years. His interest include mountain biking, playing golf, spending time at the beach or lake, and quality time with his family.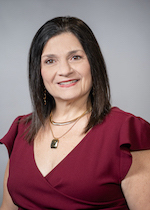 Denise M. Folchetti, RPh, CPh, Pharm.D
Vice President, Operations
Denise has more than 30 years of pharmacy experience in the pharmaceutical industry, hospital setting, retail pharmacy, managed care and pharmacy operations. Prior to joining Patient Care America, Denise worked as a clinical pharmacist for Tenet Healthcare and Broward Health, and for companies including Xerox State Healthcare, KOS Pharmaceuticals and Baxter Healthcare International. In addition to her most recent position as Sr. Director of Pharmacy/Warehouse Operations, she has experience in hospital pharmacy practice, sterile compounding, formulary management, new product development, sales training, nutritional support, clinical program management and clinical consulting, drug information and medication usage evaluation.
Denise received her Bachelor's of Science in Pharmacy from the University of Minnesota and her PharmD from the University of Colorado-Denver. She enjoys bike riding, singing barbershop, learning piano, traveling and playing with her 2 dogs.