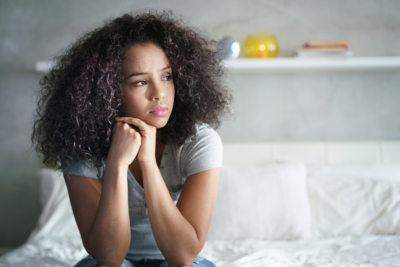 Behavior is impacted by 3 things – Capability, Opportunity, and Motivation. For End-stage Renal Disease (ESRD) patients on dialysis, we often focus on patient Motivation – the mental process that energizes and directs behavior – to help them take more responsibility for their own health outcomes. It's important to acknowledge that there are limits when the sole focus is on patient motivation; even those highly skilled in behavior change counseling and motivational interviewing may find it difficult to stimulate behavior change in patients with ESRD.
Any serious effort to improve patient motivation requires practitioners that pay equal attention to boosting patient capability and to providing the right opportunities. Capability refers to a patients mental and physical capacity to engage in a behavior. Opportunity on the other hand refers to factors that lie outside the patients' control including care options that are presented, or withheld, by the care team.
Barriers to all 3 components of behavior can overlap with major challenges for dialysis patients stemming from cognitive impairment, low health literacy, disability, fatigue, and co-morbidities.
Malnutrition and/or protein-energy wasting are also major barriers as patients are more likely to have reduced physical and cognitive capabilities required to make changes which can drastically reduce motivation. Here the clinical care team can provide support by expanding the opportunities made available to the malnourished individual on dialysis.
While many changes to nutrition do require behavior change, there are some components outside the patients' full control that can be improved by the interdisciplinary team. One great example of this is increasing access to the right foods and nutrients. Connecting patients with community resources like meal delivery programs or SNAP, if they are low income, is a great starting point.
For patients who meet insurance criteria, referring for IDPN or IPN can also be a major benefit. An often-overlooked value of these forms of protein delivery is that they require no additional work on behalf of the patient beyond participating in their prescribed dialysis regimen. By eliminating the barrier of motivation to comply, nutrition can be stabilized and corrected, physical and cognitive capabilities may improve, and the patient can focus on changing their behavior towards a more healthful and supportive diet while still reaping the benefits of increased protein availability.
A well-nourished patient is more likely to be receptive to counseling, education, and the process of motivational interviewing. Practitioners cannot force behavior change on patients, but they can help set the stage for success.
To learn more about motivational interviewing and the components of behavior change, please join our Webinars: https://www.login.pcacorp.com/webinar/
Additional links and resources: