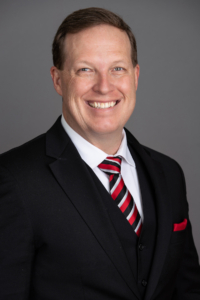 Rob Meadows, MBA, RD, LD
Director of Sales, Southeast Region
Rob is a highly accomplished Sales Management Professional, registered and licensed dietitian with 17 years' experience in the renal industry. He currently serves as Director of Sales for our Southeast Region, where he manages the Account Managers and Clinical Support Specialists covering North and South Carolina, Tennessee, Georgia, Florida, Alabama, Mississippi, Louisiana, Arkansas, Missouri, Iowa, Nebraska, Kansas and Oklahoma.
Before joining Patient Care America, Rob served as both a Facility Administrator and Renal Dietitian at dialysis clinics. He has also sold IDPN and IPN Renal Nutritional Therapies for more than 10 years. He is a past President of the Georgia NKF CRN group and currently education chair for the group. Rob holds his BS in dietetics from Georgia Southern University and his MBA in Healthcare Management from Brenau University.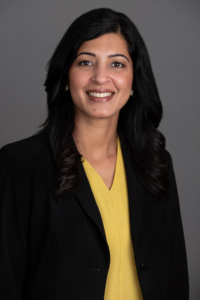 Amee Shah
Director of Sales, Central Region
Amee Shah has been with Patient Care America/DCRX since August 2007 and has served in a variety of sales and sales leadership roles. Currently, she serves as Western Regional Director, where she leads the sales team serving Texas, Arizona, Nevada, California, Washington, Oregon, Utah, Idaho, Wyoming, Montana, Colorado, New Mexico, and Hawaii.
Amee holds her Bachelor of Science in Biology from Rutgers University and currently lives in Houston with her husband and two daughters.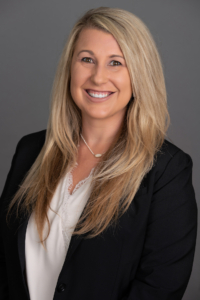 Alicia Bustillo, MBA
Director of Sales, Western Region
Alicia Bustillo has been with Patient Care America since 2014, serving as Account Manager for Arizona, Utah, New Mexico and Nevada before taking on the role of Sales Director for our Western Region. Alicia was awarded Western Account Manager of the Year in 2016 and 2017, and was also named PCA's Overall National Account Manager of the Year for her achievements in 2017. Prior to joining Patient Care America, Alicia served as Territory Account Manager for other healthcare and medical companies.
Alicia earned her MBA degree from the University of Phoenix and a Bachelor of Science in Business Administration from Northern Arizona University. When not working, Alicia loves spending time with her family and her son.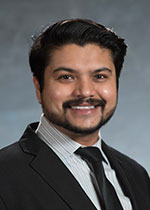 Vishal Bagchi, MBA, RD, LD
Director Medical and Scientific Affairs
As the Director Medical and Scientific Affairs, Vishal Bagchi is responsible for clinical education of our Intradialytic Parenteral Nutrition(IDPN),Intraperitoneal Nutrition (IPN) and Heart Failure business to provide a bridge between clinical medicine and sales. He has several years of clinical and sales experience in dialysis pharmaceuticals. Vishal worked at a major dialysis provider as a Regional Sales Manager and as a Renal Dietitian where he helped clinics excel in quality patient care. Vishal has trained numerous clinicians in the dialysis and renal market. He has served on speaker bureaus speaking on topics related to Chronic Kidney Disease, Hypertension, Diabetes and Heart Disease. Vishal is the Patient Care America primary speaker for local, regional, and national meetings, and he is involved with clinical training and research for the company. He has served as the Chair of the Dallas NKF CRN chapter and is a Registered and Licensed dietitian.
Vishal has a degree from University of Texas Southwestern Medical Center and an MBA from the University of Dallas. Vishal resides in Dallas, TX and is an avid Cowboys fan. Vishal has traveled to 30 countries, speaks 5 languages and is a history buff.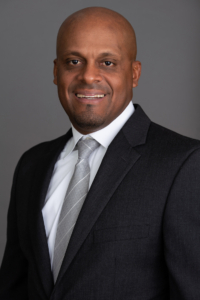 Jose Cruz
Director of Business Operations
Jose is a passionate and results-driven IT leader with 20+ years of experience in all IT related areas. He joined Patient Care America at the beginning of 2015 and is responsible for leading PCA technology strategy, IT operations and customer service.
His initiative is to deliver the best IT customer service to all internal users and employees with high quality, security within compliance and regulations, and easy-to-use systems for all stakeholders. Jose and his IT team are leading the way for PCA to be able to offer better service to patients and clinics.
Prior to joining PCA, Jose was IT Manager for a supplement sub-contracted manufacturer, responsible for IT delivery service and project management. Jose has an extensive background in IT Infrastructure, operations, regulatory and compliance. He was a Customer Service and Support Manager for Microsoft Office 365 cloud computing platform in South Florida and an IT Manager in the medical devices manufacturing industry for a worldwide contact lenses company with operations in Puerto Rico.
Jose holds a Bachelor's Degree in Computer Information Systems from DeVry University and he is certified in ITIL Service Management and holds multiple certifications in the IT field. He enjoys exercise and is an avid CrossFitter.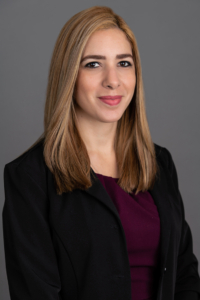 Indira Devesa
Director of Human Resources
Indira overseas all functions of Human Resources for Patient Care America. She joined the team in 2014 and has 15 years of diverse human resources experience in the for-profit and non-profit sectors. As an HR Professional, she has worked with large Fortune 100 health care organizations in various stages of their business cycles. Her skills include HR process and policy development and implementation, benefits design and management, compliance, employee relations and performance management, HR strategy development and implementation, recruitment, and compensation.
Indira's ability to strengthen the link between people and strategy, as well as manage, motivate and retain talent, is invaluable as PCA continues to develop human resources services and the administrative infrastructure necessary to support the long-term success of the company. She holds a BS in Business Administration with a specialization in Legal Studies and is an active member of the Society of Human Resources Management (SHRM). Indira is passionate about traveling and enjoys spending quality time with her family.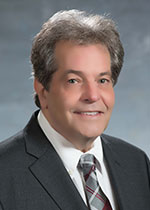 Joe Dimond
Director of Corporate Compliance
A native Bostonian, Joe has been with Patient Care America since 2004. He is a graduate of Northeastern University and holds a Bachelor of Science in Business Administration.
Joe lives with his wife Martha, and they have three children and two grandchildren. He enjoys long-distance cycling, traveling and is an avid New England Patriots fan.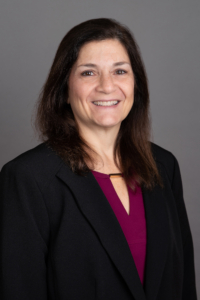 Denise M. Folchetti, RPh, CPh, Pharm.D
Director of Pharmacy Operations
Denise has more than 30 years of pharmacy experience in the pharmaceutical industry, hospital setting, retail pharmacy and managed care. She has been responsible for new product development, sales training, nutritional support, clinical program management and clinical consulting, drug information and medication usage evaluation.
Denise received her Bachelor of Science in Pharmacy from the University of Minnesota and her PharmD from the University of Colorado-Denver. Prior to joining Patient Care America, Denise worked for hospitals including Delray Medical Center and Broward Health, and for companies including Xerox State Healthcare, KOS Pharmaceuticals, and Baxter Healthcare International.
In her free time, Denise enjoys singing with the South Florida Jubilee Chorus and volunteers as a member of the Florida Medical Reserve Corps when she is not spending time with her two college-aged children.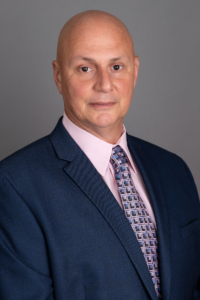 Peter Solon, CPPM, BMET
Corporate Director of Procurement
Peter oversees the development of sourcing, contracting and all procurement activities for Patient Care America, serving as the lead for purchasing of direct, indirect and capital goods and services across the company.
With more than 20 years of experience in material management, contracting and procurement, Peter has led sourcing and supply chain for well-respected organizations including Accredo Health, Inc, NYU Medical Center-Cancer Center, Mount Sinai Medical Center, Ambient Healthcare and Clinical Specialties (CSI).
Peter also played professional soccer for Edessaikos in the Greek 1st Division and represented the USA Olympic Team in South Korea for the 1988 Olympic Games. He is a two-time National Soccer Champion, received the Iron Horse Award for the best high school soccer player in New York and was a Gold & Silver Medalist in the Olympic Festival Competition.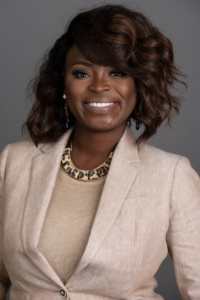 Tammy Triolo
Director of Intake, Pharmacy Compliance and Quality
Tammy has been with Patient Care America since 2017, helping with our pharmacy licensing and serving as Director of Pharmacy Compliance and Quality, and most recently assisting as Interim Director of our Intake team.
Tammy has worked in compliance and quality assurance roles throughout her career and is an expert in designing audits, metrics, process improvement programs, policies, and procedures. In her role as Director of Intake, Tammy is responsible for overseeing PCA's team of Patient Care Coordinators and Insurance Verification Specialists, as well as helping design and implement process improvement plans for the team.