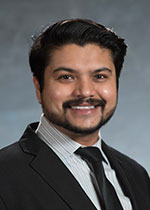 Vishal Bagchi
Director Medical and Scientific Affairs
As the Director Medical and Scientific Affairs, Vishal Bagchi is responsible for clinical education of our Intradialytic Parenteral Nutrition(IDPN),Intraperitoneal Nutrition (IPN) and Heart Failure business to provide a bridge between clinical medicine and sales. He has several years of clinical and sales experience in dialysis pharmaceuticals. Vishal worked at a major dialysis provider as a Regional Sales Manager and as a Renal Dietitian where he helped clinics excel in quality patient care. Vishal has trained numerous clinicians in the dialysis and renal market. He has served on speaker bureaus speaking on topics related to Chronic Kidney Disease, Hypertension, Diabetes and Heart Disease. Vishal is the Patient Care America primary speaker for local, regional, and national meetings, and he is involved with clinical training and research for the company. He has served as the Chair of the Dallas NKF CRN chapter and is a Registered and Licensed dietitian.
Vishal has a degree from University of Texas Southwestern Medical Center and an MBA from the University of Dallas. Vishal resides in Dallas, TX and is an avid Cowboys fan. Vishal has traveled to 30 countries, speaks 5 languages and is a history buff.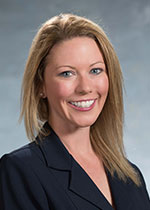 Brandy E. Craig
Director of Marketing
Brandy is a marketing, communications, advertising, digital media and branding professional with 14 years of experience working for large Fortune 500 medical device and healthcare organizations including St. Jude Medical, Smith & Nephew Orthopaedics and Zimmer, as well as smaller start-ups like Mako Surgical and OrthoSensor.
Brandy received her Bachelors of Science in Journalism with an emphasis in Public Relations and a minor in Marketing from Arkansas State University. She has also undertaken work on her Masters of Business Administration degree from the University of St. Thomas in Minneapolis, MN.
Brandy has a strong passion for PR and marketing and is dedicated to educating and improving the overall health and quality of life for patients. An avid fitness enthusiast, Brandy enjoys spin, traveling, kayaking, snorkeling, scuba diving and shopping.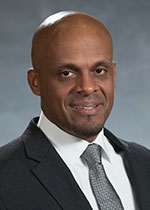 Jose Cruz
Director of Information Technology
Jose is a passionate and results-driven IT leader with 20+ years of experience in all IT related areas. He joined Patient Care America at the beginning of 2015 and is responsible for leading PCA technology strategy, IT operations and customer service.
His initiative is to deliver the best IT customer service to all internal users and employees with high quality, security within compliance and regulations, and easy-to-use systems for all stakeholders. Jose and his IT team are leading the way for PCA to be able to offer better service to patients and clinics.
Prior to joining PCA, Jose was IT Manager for a supplement sub-contracted manufacturer, responsible for IT delivery service and project management. Jose has an extensive background in IT Infrastructure, operations, regulatory and compliance. He was a Customer Service and Support Manager for Microsoft Office 365 cloud computing platform in South Florida and an IT Manager in the medical devices manufacturing industry for a worldwide contact lenses company with operations in Puerto Rico.
Jose holds a Bachelor's Degree in Computer Information Systems from DeVry University and he is certified in ITIL Service Management and holds multiple certifications in the IT field. He enjoys exercise and is an avid CrossFitter.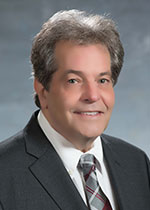 Joe Dimond
Director of Corporate Compliance
A native Bostonian, Joe has been with Patient Care America since 2004. He is a graduate of Northeastern University and holds a Bachelor of Science in Business Administration.
Joe lives with his wife Martha, and they have three children and two grandchildren. He enjoys long-distance cycling, traveling and is an avid New England Patriots fan.
Denise M. Hefley, PharmD
Director of Pharmacy Operations
Denise has more than 30 years of pharmacy experience in the pharmaceutical industry, hospital setting, retail pharmacy and managed care. She has been responsible for new product development, sales training, nutritional support, clinical program management and clinical consulting, drug information and medication usage evaluation.
Denise received her Bachelor of Science in Pharmacy from the University of Minnesota and her PharmD from the University of Colorado-Denver. Prior to joining Patient Care America, Denise worked for hospitals including Delray Medical Center and Broward Health, and for companies including Xerox State Healthcare, KOS Pharmaceuticals, and Baxter Healthcare International.
In her free time, Denise enjoys singing with the South Florida Jubilee Chorus and volunteers as a member of the Florida Medical Reserve Corps when she is not spending time with her two college-aged children.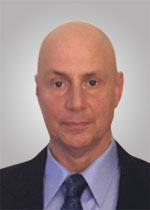 Peter Solon, CPPM, BMET
Corporate Director of Procurement
Peter oversees the development of sourcing, contracting and all procurement activities for Patient Care America, serving as the lead for purchasing of direct, indirect and capital goods and services across the company.
With more than 20 years of experience in material management, contracting and procurement, Peter has led sourcing and supply chain for well-respected organizations including Accredo Health, Inc, NYU Medical Center-Cancer Center, Mount Sinai Medical Center, Ambient Healthcare and Clinical Specialties (CSI).
Peter also played professional soccer for Edessaikos in the Greek 1st Division and represented the USA Olympic Team in South Korea for the 1988 Olympic Games. He is a two-time National Soccer Champion, received the Iron Horse Award for the best high school soccer player in New York and was a Gold & Silver Medalist in the Olympic Festival Competition.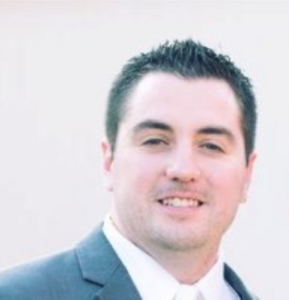 Mark Buscemi
Director of Market Development
Mark Buscemi joined Patient Care America in October 2017 as Director of Market Development, working on new business and market development opportunities. Mark comes to Patient Care America with a strong background in Wound Care, previously serving as a Product Manager for Novadaq where he successfully launched their Wound Care Division. Mark then went on to serve as Product Manager for Stryker in their Plastic and Reconstructive Surgery Division after Stryker purchased the company. He also has experience in business development and marketing project management for Euler Hermes North America, a world leading credit insurer.
Mark holds his MBA from the University of Maryland and his Bachelor's Degree in Business Administration and Management from the University of Baltimore.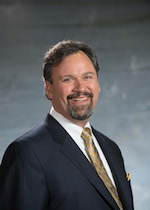 Bruce Bacon
Director of Sales, Northeast Region
Bruce Bacon joined Patient Care America in May of 2008, where he was #1 in sales and #2 in revenue his first two years on the job, He has since served in leadership positions for the company, and as Sales Director led the Northeast Region to have the most profit and most sales of any region for PCA in 2016 and 2017. Bruce currently manages the Northeast team of Account Managers for Patient Care America covering the states of Maine, Vermont, New Hampshire, New York, Massachusetts, Connecticut, Rhode Island, Pennsylvania, New Jersey, Maryland, Delaware, Virginia, West Virginia, Ohio, Indiana, Michigan, Illinois, Wisconsin, Minnesota, Kentucky and the District of Columbia
Before joining Patient Care America, Bruce served in specialty pharmaceutical and medical device and software sales for Pentec Health, PracticeOne, BioMed Y2K, Inc., and MEDIQ-PRN. He holds his Bachelor of Arts degree in Psychology from the University of Delaware.
Rob Meadows, MBA, RN, LD
Director of Sales, Southeast Region
Rob is a highly accomplished Sales Management Professional, registered and licensed dietitian with 17 years' experience in the renal industry. He currently serves as Director of Sales for our Southeast Region, where he manages the Account Managers and Clinical Support Specialists covering North and South Carolina, Tennessee, Georgia, Florida, Alabama, Mississippi, Louisiana, Arkansas, Missouri, Iowa, Nebraska, Kansas and Oklahoma.
Before joining Patient Care America, Rob served as both a Facility Administrator and Renal Dietitian at dialysis clinics. He has also sold IDPN and IPN Renal Nutritional Therapies for more than 10 years. He is a past President of the Georgia NKF CRN group and currently education chair for the group. Rob holds his BS in dietetics from Georgia Southern University and his MBA in Healthcare Management from Brenau University.
https://pcacorp.com/news-events/
This page is empty. Can we simply have everything listed as News & Events and have the ability to list news above any events. Also, on the events page, the calendar view isn't too helpful as we may only 1-2 events per month. Can we have it automatically appear as the list view when you go to this page instead of the calendar – such as this: https://pcacorp.com/events/list/?tribe-bar-date=2018-02
Also, there needs to be some text clean up here, links need to be turned into links – I'm not sure if you can give me backend ability to do some of the copy clean up until we move to pcacorp.com, but it would be just as fast for me to do it as it would be for me to tell you what needs to change, etc.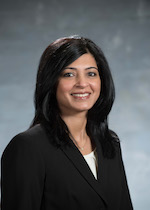 Amee Shah
Director of Sales, Western Region
Amee Shah has been with Patient Care America/DCRX since August 2007 and has served in a variety of sales and sales leadership roles. Currently, she serves as Western Regional Director, where she leads the sales team serving Texas, Arizona, Nevada, California, Washington, Oregon, Utah, Idaho, Wyoming, Montana, Colorado, New Mexico, and Hawaii.
Amee holds her Bachelor of Science in Biology from Rutgers University and currently lives in Houston with her husband and two daughters.